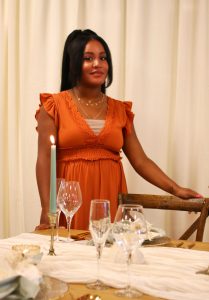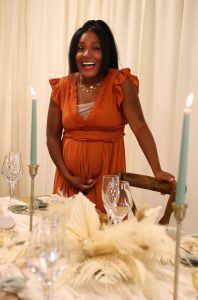 We met Kimberly Dugan, owner and event designer at Vibology Events, via Instagram in 2020! She was renting from us and tagging us on social media showcasing her intimate, bespoke events that were styled to perfection. She has a great eye for design, is a pleasure to work with, and we are thrilled to have her showcase her work in our showroom!
Kimberly created two wedding vibes for her showroom designs: Boho Chic and Artsy Color Block. She partnered with Bourbon and Bakes, The Lettering Grove, and branding expert and photographer, Tanisha Pinex. Check out her tablescape designs and get to know her brand in our exclusive interview below!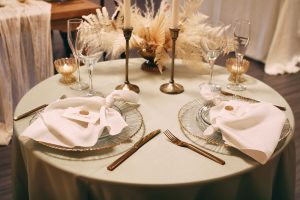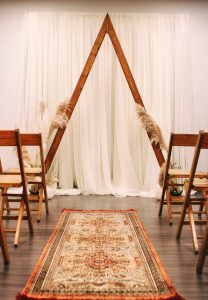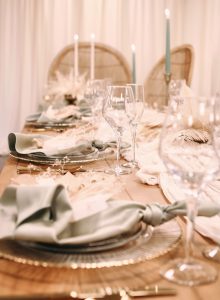 ACPR: Tell us about Vibology Events! What do you specialize in and what services do you offer?
Kimberly: Vibology is an intimate event styling company that specializes in event development and design for events with 40 guests and less. Events include micro weddings, dinner parties, showers of all sorts, and set design.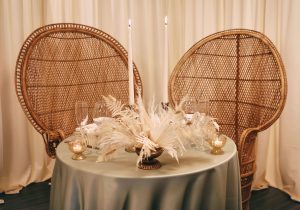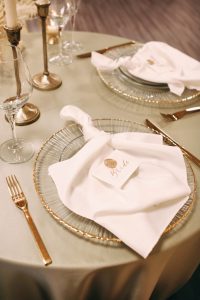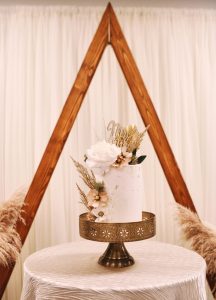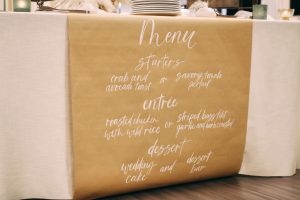 ACPR: Where did you find inspiration for your showroom tablescapes?
Kimberly: I get inspiration from events I've seen, nature, hearing people talk about what they want their future weddings to feel like. I knew I wanted to show two different weddings with two different vibes—one light, bright, airy, and earthy and the other with color, artistic touches, and slightly dark and moody.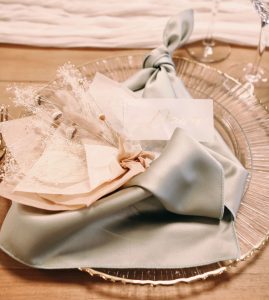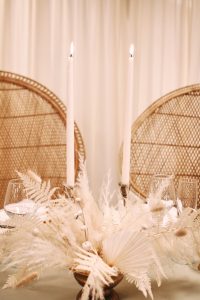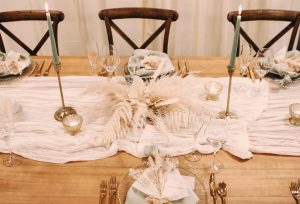 Featured Rentals: Birchwood Dining Table | Vineyard Crossback Chair | Ivory Sahara Runner 
Sage Satin Linen (sweetheart table) | Ivory + Sage Satin Napkins | Ivory Italian Crush Linen (cake table)
Apollo Gold Charger | Clear Glass Plate | Crown Gold Flatware | Napa Glassware | Gold Mercury Votive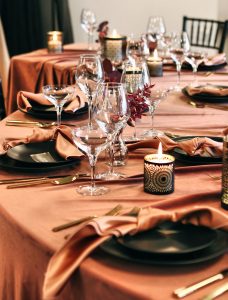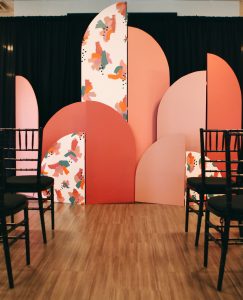 ACPR: What are your go-to rentals from A Classic?
Kimberly: Linens!! The range of styles is truly amazing!! I'm a huge fan of adding texture—A Classic linens give you so many options from natural textiles to velvet and sequins. I also love the gold cutlery, chair selection, and your new Apollo Chargers.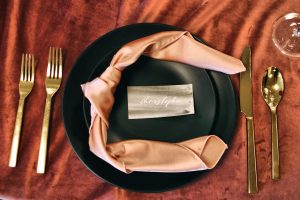 ACPR: If you could plan and design any event in the world, what would it be and why.
Kimberly: I would re-design my wedding. I got married in 2016 and blush was all the rage! My dress was blush. While I loved my wedding, my eye for design wasn't developed at all! It would be outdoors in a desert with a canyon backdrop with lots of natural materials, textures, and dried flowers. This might be my 10-year wedding renewal 😊.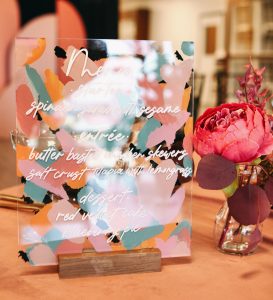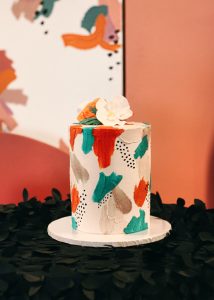 ACPR: What event trends are you excited about right now?
Kimberly: I don't have any specific trends that I'm following. I stick with what I love—light and airy, with romantic and whimsical touches. I like florals that look as though they were handpicked from a garden and mimic how they are grown in nature.
A Classic: 5 questions for our readers to get to know you on a personal level!
1. Guilty Pleasure: Sweets, Sports Documentaries, Cooking shows, Celebrity gossip youtube channels
2. Favorite Movies: Inception, The Last Samurai, About Time
3. Hobby: Singing & Cooking
4. Favorite Quote: "I praise you because I am fearfully and wonderfully made; your works are wonderful, I know that full well." Psalm 139:14
5. Most used Emoji: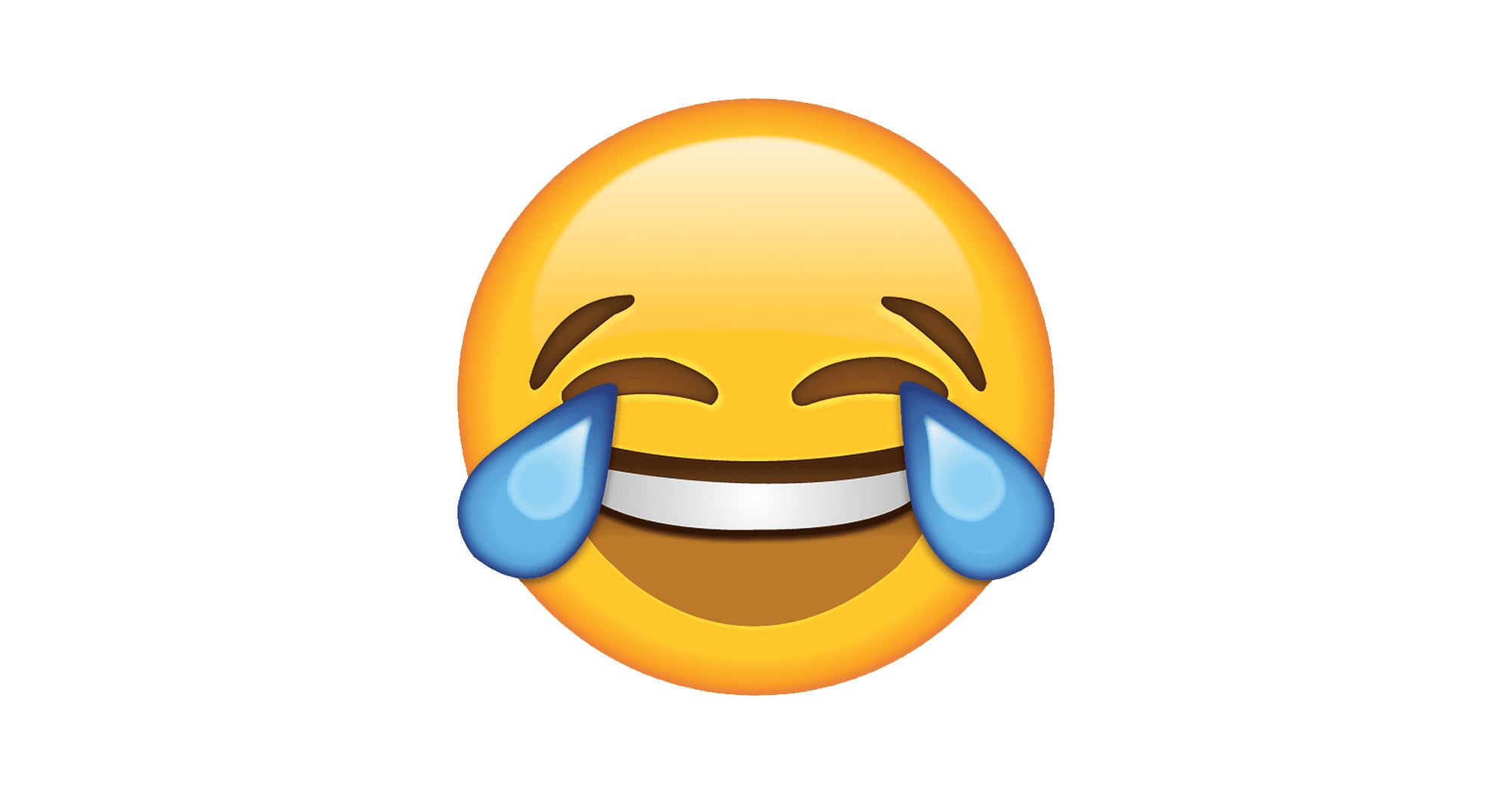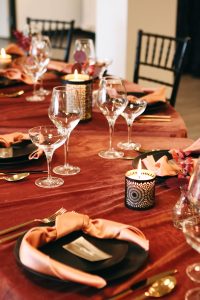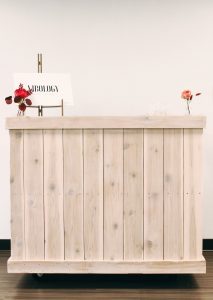 Featured Rentals: Serpentine Table | Black Chiavari Chair | Blush Velvet Linen
Mauve Satin Napkin | Matte Black Stoneware | Crown Gold Flatware | City Coupe
Napa Wine Glass | Black Candle Holders | White Wash Portable Bar 
VENDOR TEAM:
Design: Kimberly Dugan, Vibology Events
Cake: Bourbon and Bakes
Paperie & Hand-Lettering: The Lettering Grove 
Branding & Photography: Tanisha Pinex