Our Company
A Classic Party Rental opened its doors in 1989 – that's over 25 years in the party rental business and we're proud of it! The philosophy of A Classic Party Rental is to provide customers with the best customer service and quality event rental products. A Classic's core values are to be: honest, reliable, dependable, loyal and passionate. We strive for excellence every day with you in mind.
A Classic Party Rental has everything imaginable for truly memorable weddings, corporate functions, reunions, banquets, meetings, bar/bat mitzvahs, or any other type of gathering that necessitates first-class equipment and first-rate service. Our showroom allows you to meet with event specialists to help plan your event and choose the rental equipment that will bring style and charm to your event.
Our Team
Our team is comprised of hard-working, passionate and client-pleasing event professionals who are committed to ensuring your event is a success.  Most of our event and tent specialists boast 10+ years in the event and rental industry allowing you to put your mind at ease. Because we strive for excellence, we know your event will be a success every time! Stop by our showroom to meet the team!
Our Mission
To create memorable moments for every customer.
Proud Partners of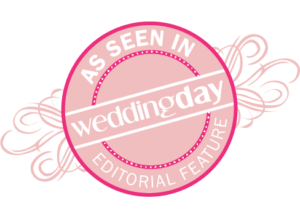 Gina Glas (CERP)
Director of Sales & Marketing, 2007
Responsible for: Overseeing all marketing, advertising and sales. In addition, I manage all aspects of our linen department. You can find me wearing many hats throughout the day.
Hobbies: When I am not at work, I spend my time with my two children and husband. You can usually find us walking along the cultural trail downtown or at a park. I love being outdoors, reading and trying to restaurants.
Guilty Pleasure: Sweets. All day. All the time. And Amazon Prime.
Favorite Emoji: 😂
Jack Hawkins Jr.
General Manager, 2002
Responsible for: Playing a lead role in managing raw materials, inventory, purchasing supplies and our warehouse crew.
Hobbies: I spend my free time trying to replicate my golf game to be a spitting image of Double P (Pat Perez). I enjoy all sports – basketball, football and golf are my favorite! And, Ohio State Football!
Guilty Pleasure: Starbucks, Triple White Chocolate Mocha, well stirred if anyone is wondering.
Favorite Emoji: 👌🏽
Mike Wiggins
Director of Outside Sales
Responsible for: Creating an outstanding customer service experience, the logistics, planning and execution of large scale tent events and weddings, and creating lasting customer relationships.
Hobbies: I enjoy traveling, attending concerts with my wife, golfing and a cold beer.
Guilty Pleasure: Using highlighters and fine point pens.
Favorite Emoji: 😄
Rachel Hill
Senior Event Specialist, 2005
Responsible for: Collaborating in the design of special events from start to finish, generating event sales, processing event rental contracts and maintaining client satisfaction.
Hobbies: I like to spend my time cooking, gardening, spending time with my dog and enjoying the great outdoors.
Guilty Pleasure: When eating moose tracks ice cream with chunks or morsels, I like to eat all the chocolate chunks, leaving only plain ice cream left for anyone else. Also, binge watching cute animal videos on You Tube for hours.
Favorite Emoji: 😘
Chung Chow
Event Specialist & Brand Manager, 2015
Responsible for: Assisting clients as they move through the rental proposal and confirmation process, managing A Classic Party Rental's brand voice through blogging and social media.
Hobbies: Traveling as much as possible!
Guilty Pleasure: Jeni's sweet cream biscuits and peach jam ice cream
Favorite Emoji: 🤗
Angela Richart
Event Specialist , 2016
Responsible for: Assisting customers with their rental needs by understanding their vision and helping that vision come to life for their event.
Hobbies: When I am not working, I like to spend time outside taking walks or bike rides around downtown.
Guilty Pleasure: Watching FRIENDS over and over.
Favorite Emoji: 😍
Rachel (Rae) Wheeler
Senior Accountant, 2015
Responsible for: Billing, AR/AP, Financial Analysis/Reporting, Payroll, HR and other accounting tasks.
Hobbies: I spend a lot of time with my friends and family, exploring new restaurants and other attractions around the city.
Guilty Pleasure: Food… definitely food. I love trying new types of cuisines and exploring different flavors.
Favorite Emoji: 😂
Caity Hickman
Customer Service Representative, 2017
Responsible for: Welcoming all customers and assisting them from start to finish by creating proposals and reservations based on the clients' vision for their event.
Hobbies: During my free time, I enjoy cuddling with my dog on the couch while watching the Food Network channel, spending time with family and friends and thinking about exercising but not actually doing it.
Guilty pleasure: Cotton Candy. My favorite 100 calorie snack.
Favorite emoji: