Punch has always been something that I find to be incredibly fun and festive. It's perfect for all types of occasions from showers, potlucks, brunches, you name it.  We have all seen them at our favorite brunch spots around town and it's so simple to recreate on your own.  I'm a huge fan of punches when hosting a crowd for several reasons:
It can be made in advance – huge time saver.
Serving punch prevents clutter of bottles and mixers and eliminates the need for anyone, host or guest, to spend precious party time making drinks.
It's easy to dress up. You can add fresh fruit or edible flowers to it or even freeze them in ice cubes to jazz it up. It takes little effort and your guests will be impressed.
Oh, and it's delicious!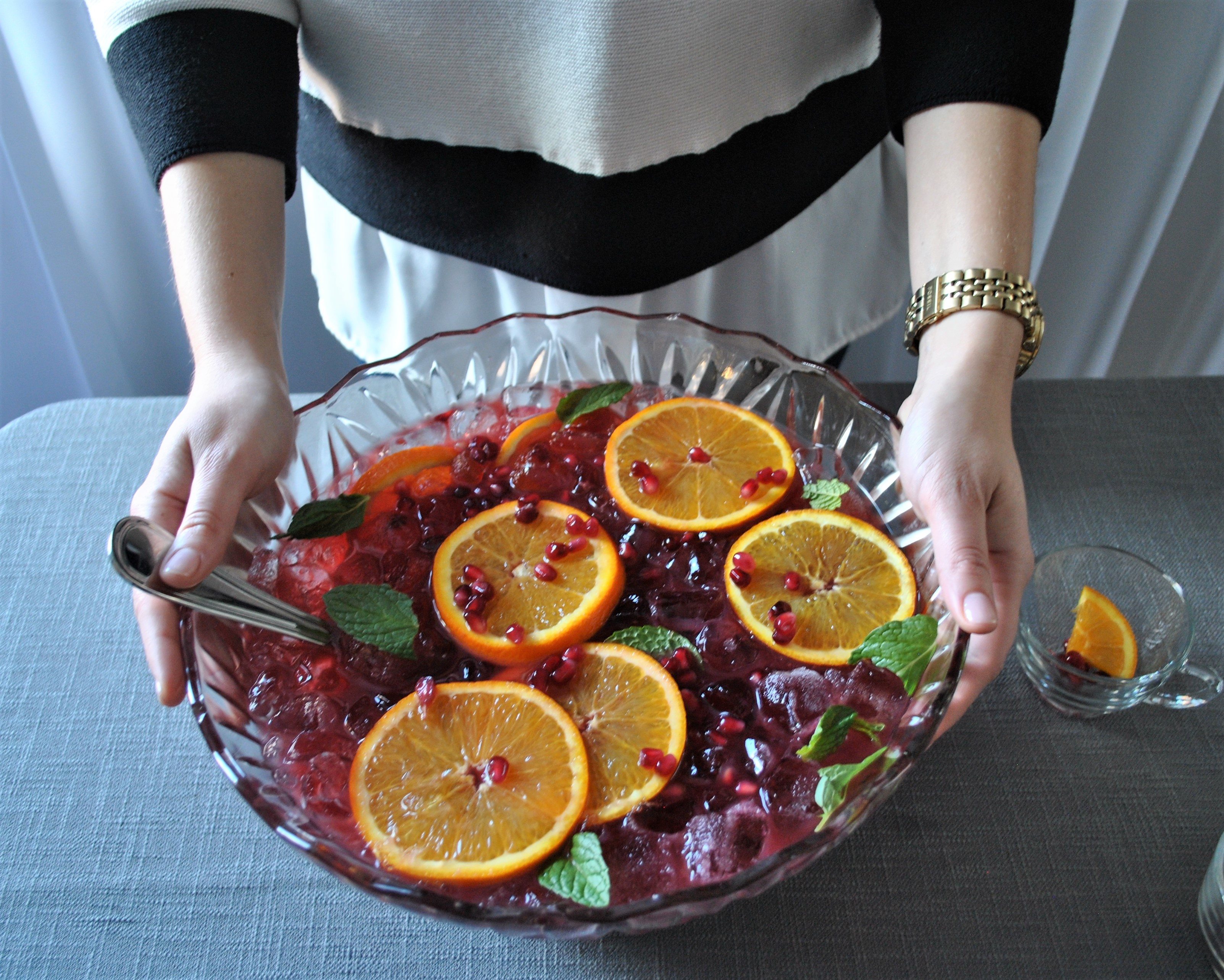 You don't need to be a professional mixologist to make this punch. So dust off your grandma's punch bowl or rent one from us! With a little prep and basic measurement, you can whip this up in no time. What are you doing this weekend? Make this easy and pomegranate and orange punch!
Pomegranate & Orange Punch
Recipe adapted from Foodie Crush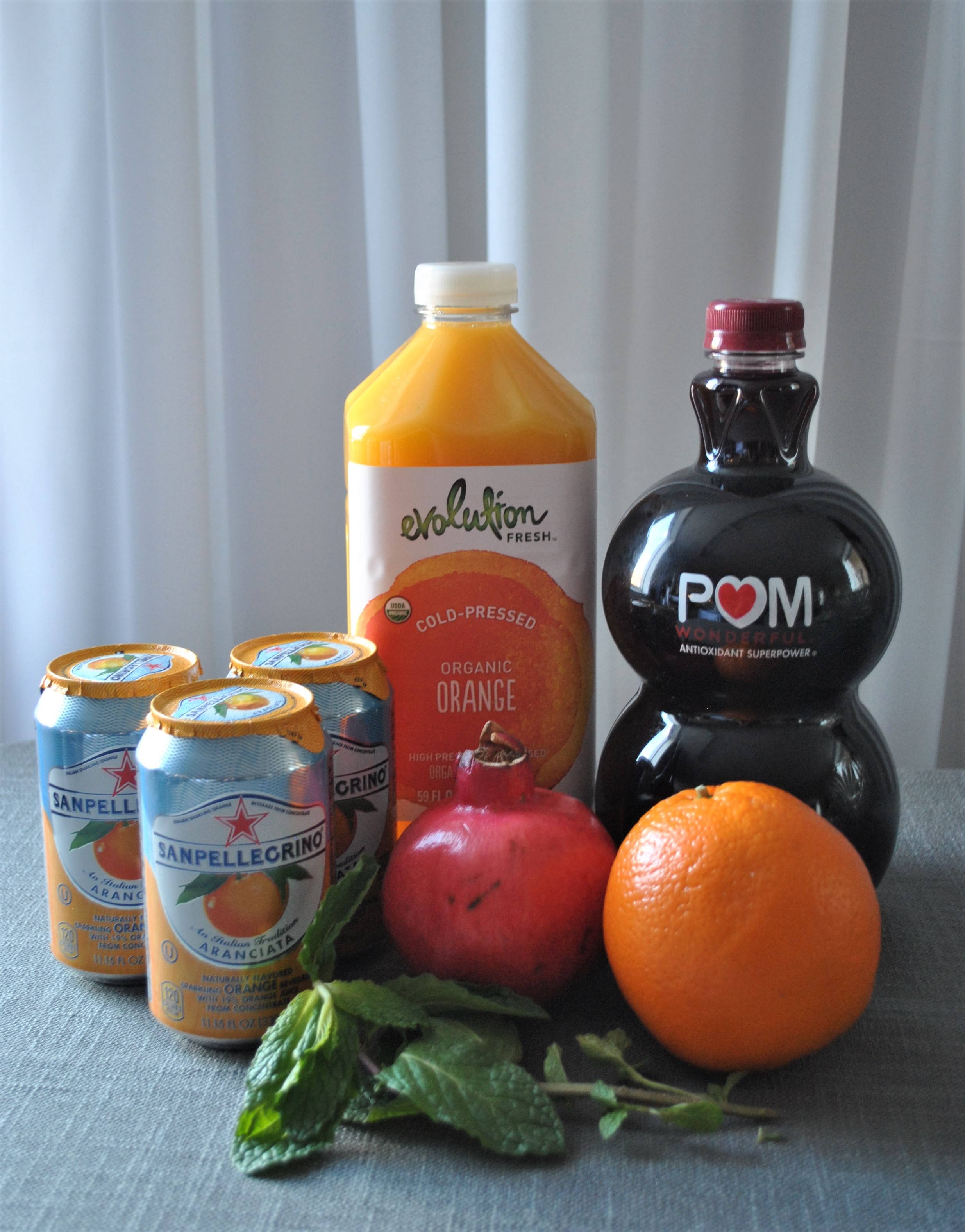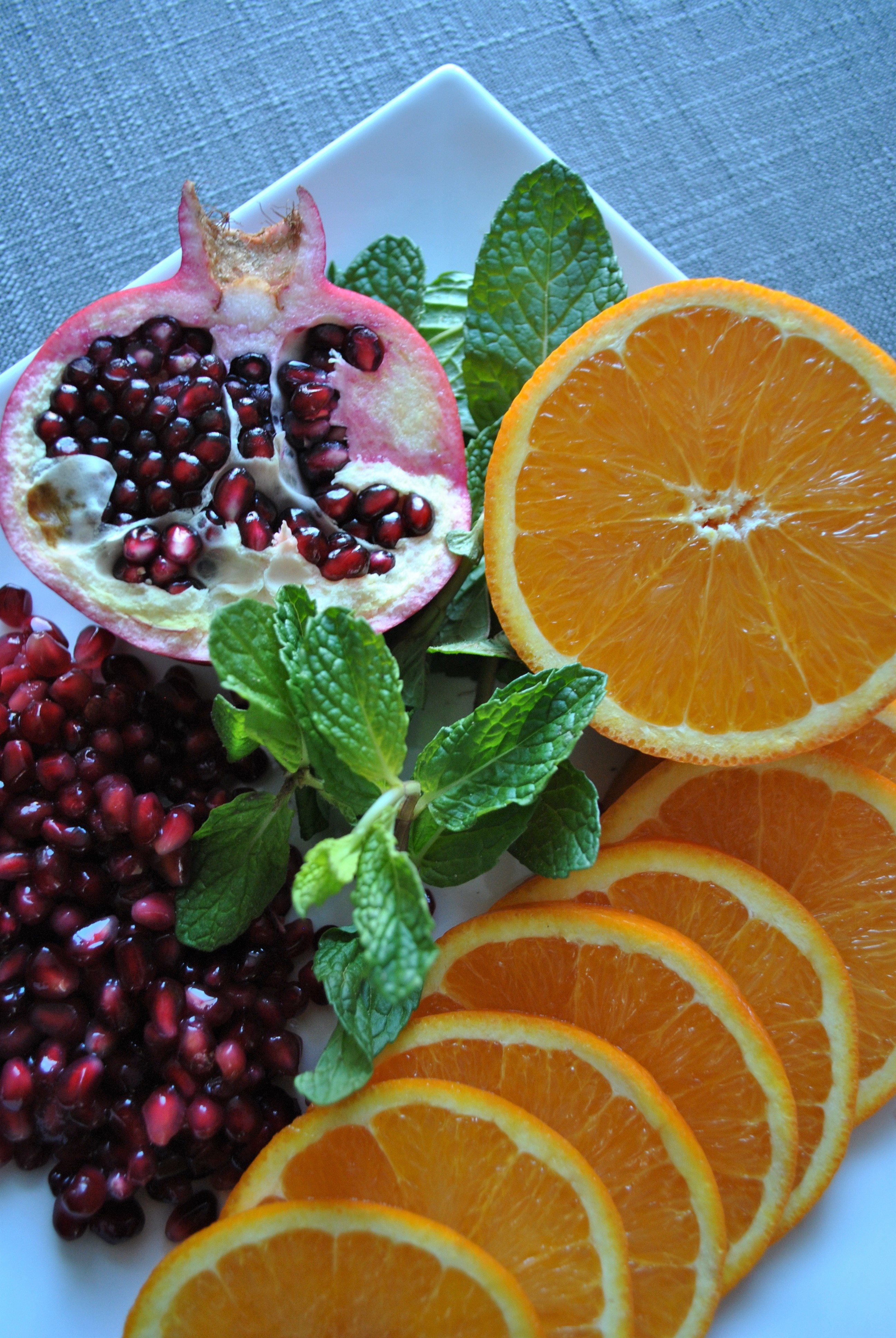 1 cup pomegranate seeds
½ cup mint leaves
4 cups pomegranate juice
3 cups orange juice
1 liter of sparkling orange soda
1 orange, sliced
Fill your punch bowl with ice and pop it into the freezer to keep it nice and chilled.
Mix the pomegranate juice and orange juice in a pitcher, chill.
Right before serving, remove the chilled punch bowl from the freezer and pour the juice mixture over the ice. Add the sparkling orange soda, stir.
Garnish with orange slices, pomegranate seeds, and mint.
For a boozy version, substitute the sparkling soda with 2 (750 ml) bottles of champagne and add a ½ cup Grand Marnier.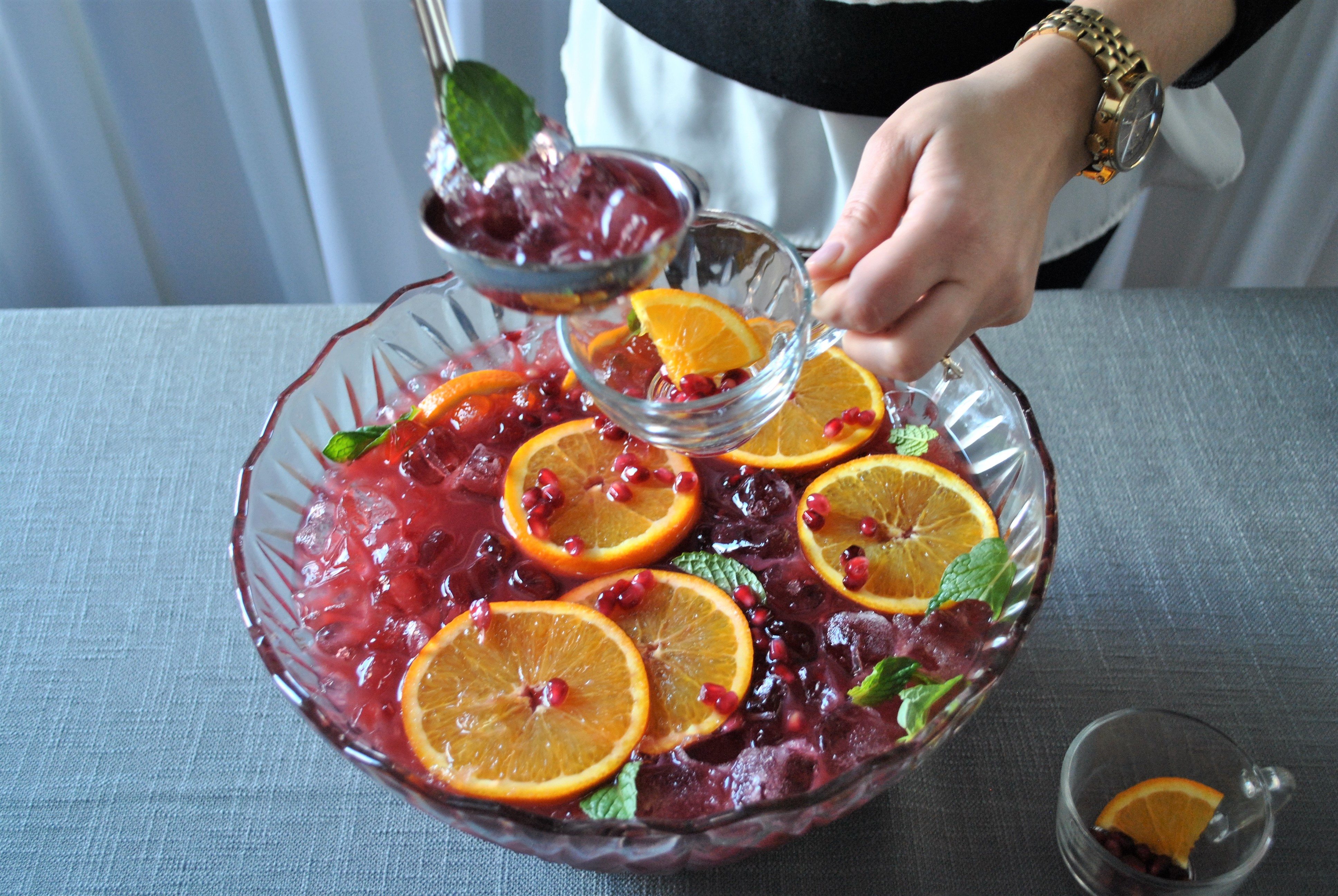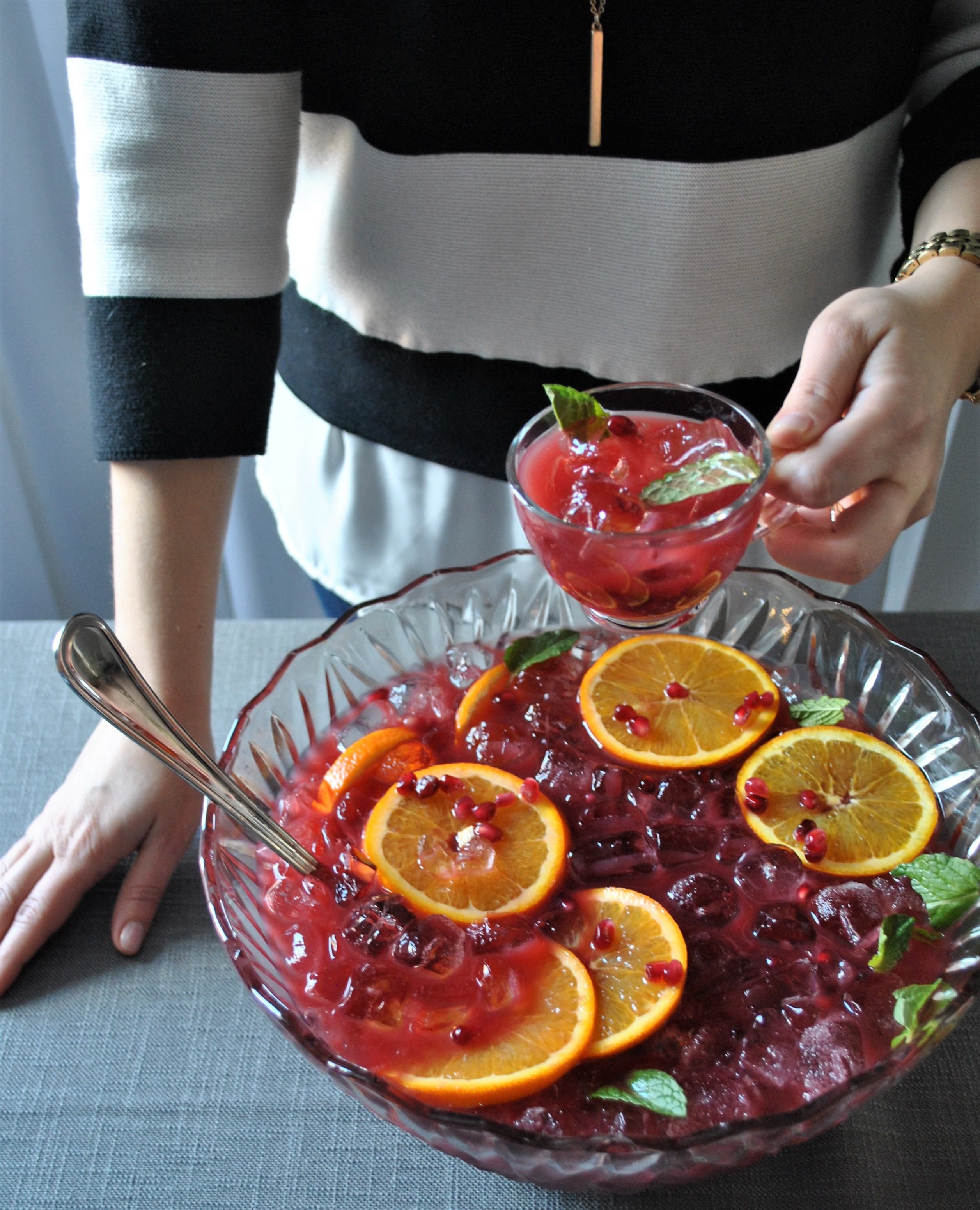 If you make this recipe please let me know how it turned out for you in the comments below!
Cheers,
Chung