We kicked off our A Classic Wedding blog series earlier this year featuring Sarah and Tim's wedding. We are thrilled to share part two of this series featuring our Event Specialist, Angela! If you work with us regularly, you have likely worked with Angela. She has been a part of the A Classic family since 2015 and we are so lucky to have her!
Angela and Kyle tied the knot this year on July 29th, 2017 surrounded by their close friends and family. They held their ceremony at St. John the Evangelist Catholic Church and their reception at Primo Banquet Hall & Conference Center. Enjoy the photos from their big day below along with their sweet love story!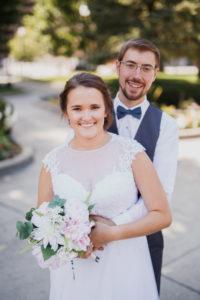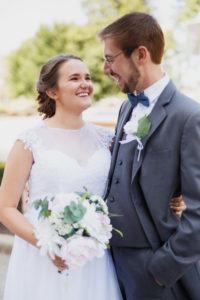 Chung: How did the two of you meet?
Angela: Kyle and I met while attending IUPUI, I was a sophomore and he was a junior.  We were involved in the same groups on campus and has a lot of similar mutual friends. After a few months we began to talk more often and after a while he asked me out on a date and the rest is history!
Chung: When did you know that Kyle was the one?
Angela: I knew Kyle was the one after I had been out of the country for 5 weeks with very limited/ no contact during that time. I came back and it was like no time had passed and we started right where we left off. When someone spends a whole day with your parents to come pick you up at the airport, you know they are someone special!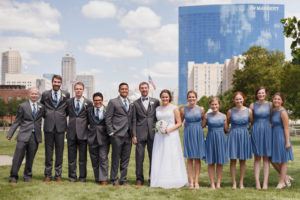 Chung: How did he propose? Did you suspect anything?
Angela: Kyle proposed July 1, 2016 at the White River State Park.  I had wanted to go down there for the concert on the lawn since it turned out to be a beautiful day. Since it ended up being so nice Kyle decided he had to propose that night since the weather the next day was not going to be so good. We walked the canal down to the park, after running into a few friends (looking back, Kyle had been very quiet) we made it to the bridge that crosses over to the zoo. We stopped and watched the sunset for a little bit and then he stepped backed and proposed! My best friend was hiding to take pictures of the whole thing!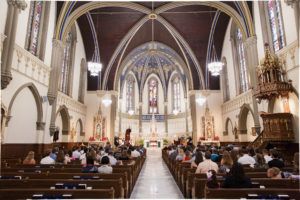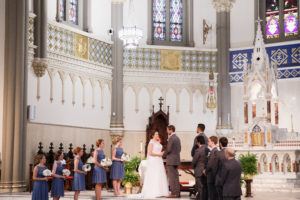 Chung: What was your favorite and least favorite thing about planning a wedding?
Angela: My favorite part was seeing everything come together at the end of the planning process! After months of planning and organizing I was happy that it all came together so well! My least favorite part was details that I thought would be important and at the end of it all they did not matter. I was probably the only one that would have noticed if they were different.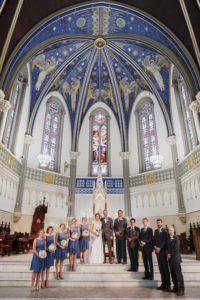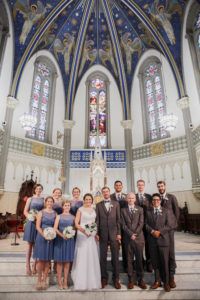 Chung: What was the most memorable moment about your wedding day?
Angela: The most memorable part of the day was having so many of our family and friends with us to celebrate this special occasion.  It meant so much to have family and friends travel from near and far to celebrate our special day! We both really enjoyed having time in between the wedding and reception that we were able to relax and spend time with our Bridal party!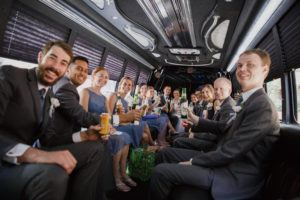 Chung: Where did you go for your honeymoon?
Angela: Kyle and I went to Aruba and stayed at an all- inclusive resort.  We enjoyed relaxing time on the beach and by the pool.  Throughout the week we had a few different excursions that we did; Horseback riding on the beach, Parasailing, Snorkeling at a few different reefs. Our favorite excursion was taking an ATV around the whole island, we were able to see so many of the different sites!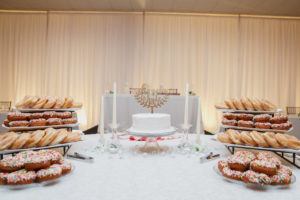 Chung: Any planning advice for current brides?
Angela: Do not stress about the little details, they all work out in the end. Nobody but you will know if something does not work out perfectly and on that day you will not even notice! Enjoy the Wedding day because you are surrounded by your closest family and friends who have all come to celebrate with you! And you are marrying your best friend, what could be better than that?!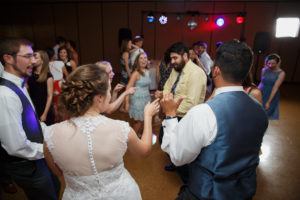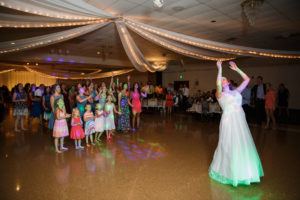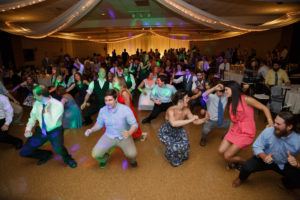 VENDORS
Ceremony Location: St. John the Evangelist Catholic Church
Reception Location & Caterer: Primo Banquet Hall & Conference Center
Rentals: A Classic Party Rental
Desserts: Long 's Donuts
Wedding Dress: Rushville Bridal
Bridesmaid Dresses: David's Bridal
Hair: Tangled Up Salon – Maggie McCalley
Makeup: My Leading Ladies – Christine
Grooms Suits: Jos. A Banks
Jeweler: Diamonds Direct & Jared's
Transportation: Classic Touch
DJ: Midwest Sounds
Photography: Whit Media – Whitney Walker
Paper Products: Vistaprint