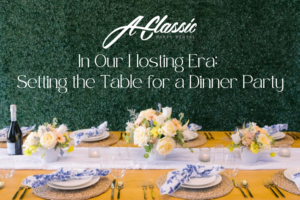 Setting a table for a dinner party doesn't have to be
​ ​
a daunting task
. 
With a little planning and preparation, you can create a table that is both beautiful and functional
!​ 

Here are a few tips for setting a table for a dinner party:

1 ) Start by choosing the right
shape and size ​

table

​ with your space and guest count in mind

.

​ We offer a wide variety of tables in round, rectangular, and square sizes. Use our guide below to see which is the best fit for your party.​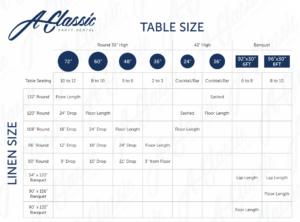 2) Select linens for your table. Tablecloth options are endless and that can be overwhelming, so we have 4 tips to get you started.
​
TIP 1 C
onsider the formality of the 
dinner party. We have options for all types of events from casual BBQs to formal dinner parties. 

TIP 2 ​Choose linens that coordinate with your décor. If you have a specific color scheme in mind, you can choose linens that match your walls, furniture, or other décor. If you're not sure what color to choose, neutral linens are always a safe bet.
TIP 3 ​Don't forget the napkins! Napkins are an important part of any dinner party table setting. Choose napkins that match your tablecloth or use a different color or pattern to add some contrast.

TIP 4 Come see the options in person! We have a showroom that has our linens (and our other rentals) on display for you to play and design with. ​A hands-on approach to designing is the best way to get what you want and bonus, we have several onsite designers to help guide you! Our showroom is open Monday – Friday from 9 AM – 5 PM, no appointment is needed but recommended to give you the most attention possible.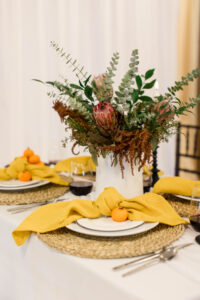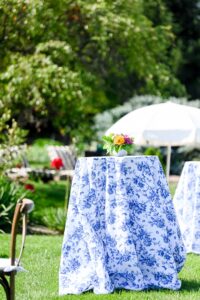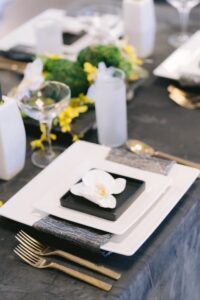 3) Next,
​pick your

 chairs. ​There is not a minimum order for chair rentals so you can rent for your full guest count to create a cohesive look or rent to supplement with what you own. ​We have 20+ styles of chairs to choose from – click here to browse our chair inventory.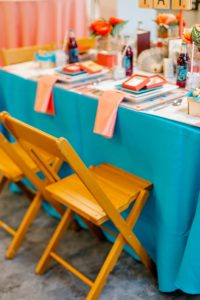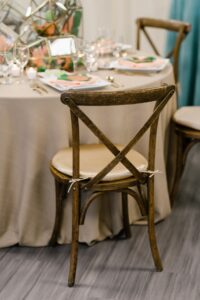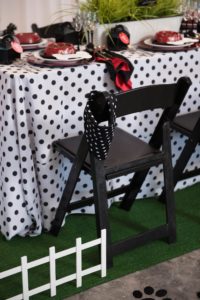 4) Once you have the table and chairs, it's time to start setting the table. We find that setting the table 1-2 days prior to the party saves time and makes the day of your party less stressful. Again, consider the formality when selecting tabletop rentals like plates, flatware, and glassware. Keep in mind that not every party has to be over the top. Here at A Classic, we cater to all styles and themes!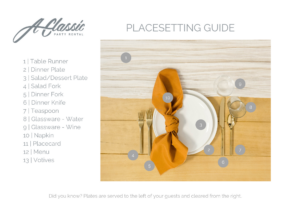 5) Finally, add any decorative touches that you like. For example, you could add candles, flowers, place cards, or chargers. If you want to take the guesswork out of planning a tablescape, check out our Rent the Table designs. The box includes everything you need to set a beautiful table!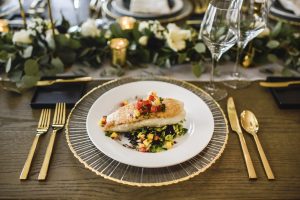 No matter what the occasion, setting a table for a dinner party is a great way to show your guests that you care. By following these tips, you can create a table that is both beautiful and functional for your next dinner party.

Happy Hosting!