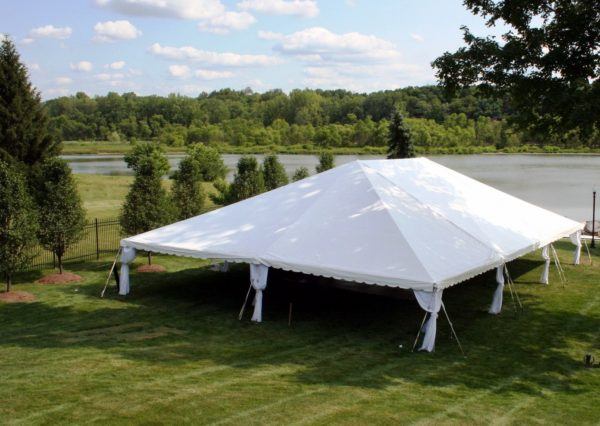 Frame tents are spacious and have flexible layout options as they do not have any center poles or obstructions. This provides an airy open interior. The framework is made of aluminum or steel pipes that support the fabric roof. This special fabric does not require stakes to keep the proper tension, allowing flexibility in the placement of the tent. For example, frame tents are a great option if you want to install the tent as close to a building, home or structure as possible. Frame tents are popular due to their versatility and reliability. Frame tents can be weighted with cement ballasts to safely secure the tent if staking is not an option. Due to costs, tent weighting is a good option only if you absolutely can not stake the tent.
Some advantages of a frame tent include:
1) more visibility inside a frame tent due to no center poles
2) more flexibility with the layout and floor plan and
3) a better option for ceremonies.