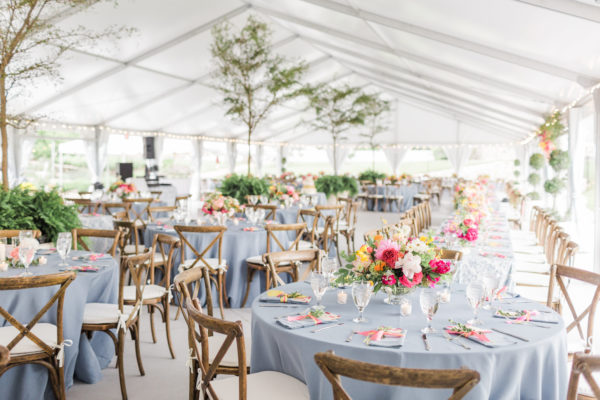 ClearSpan tents are the perfect solution for weather-tight events because they can withstand high winds, rain, and adverse weather conditions. It provides a permanent feel, making it ideal for long term installations. The aesthetics of a ClearSpan elevate your event to the next level. Advantages of ClearSpan tents include:
Great for long-term use

Unobstructed interior space usage

French doors 

Hardwood floors

Climate controlled due to sliding wall system

Rafters can accommodate complex lighting, chandeliers and AV Systems

More interior options to choose from – liners which create a beautiful environment for high-end events

Creates a truly memorable event
If you are thinking about renting a tent for your upcoming event, we recommend inquiring with us as soon as possible. Tents are in high demand during the summer and fall and often book out months in advance. 
Clear Span tent rentals are unique to each event. For more information and pricing, please call us at 317.251.7368 to schedule an appointment.