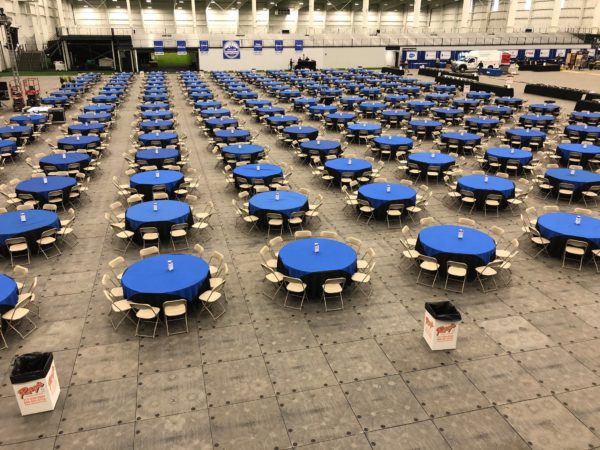 A Classic Expo is a full-service event design company providing services to trade shows, conferences, special events, and celebrations. We offer state-of-the-art trade show and party rental equipment, professional management services, and the latest trends in design. Visit our website here!

Floor Plan Design & Development
Customized event design and professional floor plan layout to best suit each event in accordance with fire and safety regulations.
Display Equipment
A variety of display equipment including showcases, computers, audio/visual, and plant/floral.
Exhibit Service Kit
Each exhibitor receives a kit that includes the rules and regulations of the event, the general event guidelines, the exhibit hall schedule, advance order deadlines, and a complete array of order forms for a variety of event services.
Custom Carpet & Drapery
We provide a full range of aisle carpet as well as custom cut and color carpet. We also carry a wide variety of colors, sizes and materials in drapery.
Exhibition Installation, Maintenance & Dismantling
Professional installation, maintenance, and dismantling of exhibits.
Freight Handling & Storage
Competitive pricing for freight handling and storage. Safe and timely handling of your exhibit materials.
Convention Service Desk
The Service Desk at the event site is available to answer service questions, place last minute orders, receive billing information, answer general show information, and offer assistance with your concerns.
Banners & Signs
An impressive array of banners and signs made to your size and color specifications.
Registration Counters
We provide modern registration desks, counters, and displays for your event needs.
Forklift Services
We provide forklift services to handle any equipment.
Special Requests
We fulfill special requests all of the time. If there's a service you need that is not yet listed, please feel free to send us a message and we can discuss in further detail.
Contact Our Expo Design Team Today!
Angel Egan | 317.735.6756 | [email protected]