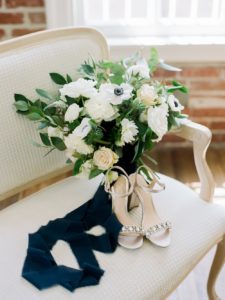 For a more subtle take on Classic Blue, use a silk ribbon to tie around your bouquet or menus for the perfect finishing touch!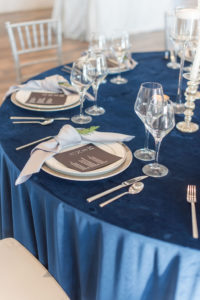 Featured: Marine Velvet Linen | Rakoteet Photography | Iron & Ember Events 

Make a bold statement with floor-length classic blue linens. We offer a wide selection of fabrics such as Velvet, Satin, Belize, and Imperial just to name a few!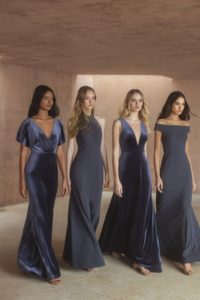 Dress your besties in mismatched classic blue dresses. We're obsessed with these from the Jenny Yoo Collection.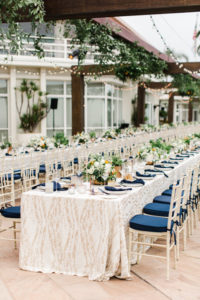 Photo: Anna Delores Photography

We love this design that coordinates classic blue chair cushions and napkins.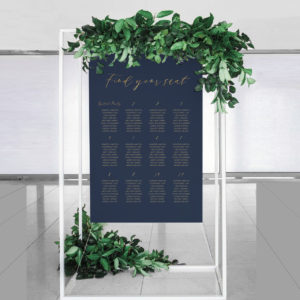 Focal points such as signage can make a big impact on the overall design of your wedding. Consider incorporating Classic Blue in your escort card display, bar menus, or memory tables.
How will you incorporate Classic Blue into your 2020 events? Tell us in the comments below!